Today, a major industry 4.0 hub in Wuxi, the Sino-French Industrial Park, was formally launched between the Government of Wuxi City, Aden Group and its industrial property business, NXpark by Aden. Five of France's largest industrial and energy concerns joined the ceremony as signatories to the project or interested parties: Schneider Electric, as well as Legrand, Air Liquide, Veolia and EDF Renewables. Total investment in the park will exceed USD 1 billion, with Aden Group and NXpark leading the investment, and using its platform to design and optimize the park, and the sustainability and asset performance of its facilities and critical assets.

Phase 1 of the project will kick off in August 2023, and be completed at the end of 2024. This will include a smart manufacturing industrial base, hosting Schneider Electric as its largest tenant. Phase 2 will run from June 2024 to June 2025, and include a Sino-French Innovation Center, commercial offices, major French hotel chains and international apartments.

Yesterday's signing ceremony in Wuxi was attended by top political and business leadership from both France and China. This included Party Secretary Du Xiaogang; France's Consul General, Joan Valdou; and Shchender Electric's Senior Vice-President Pang Xingjian.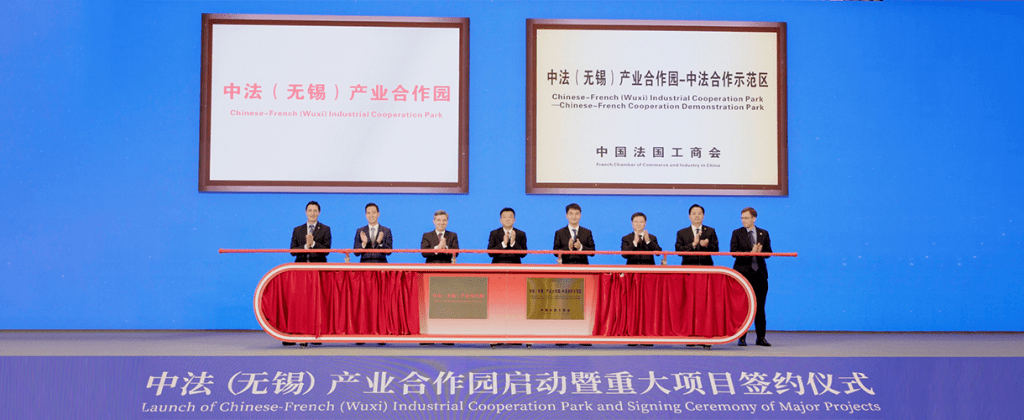 The city Wuxi is well chosen as a site for Sino-French industrial cooperation. The cities have enjoyed economic and diplomatic ties for more than 60 years, with French companies already investing 674 million USD in Wuxi, and Wuxi companies investing 95.2 million USD in France. The new park is set to be a major accelerator of this economic collaboration, and a demonstration of new opportunities in sustainable facility design and carbon lifecycle optimization through NXpark's innovative approach to digitalizing the full built asset lifecycle through use of Aden Group's digital twin platform, Akila.

Also at ceremony, representatives of five French companies signed agreements with Wuxi City to take next steps on initiatives related to the Sino-French Industrial Park initiative and industrial collaboration.

Schneider Electric will open its "Green Wisdom" project in the park, investing a total of 150 million USD, and will construct a super factory integrating research, production, and sales.
Legrand Group will explore a low-voltage electrical appliance industrial park project of Legrand Group, with plans to invest a total of 200 million USD, and intention to build the Legrand low-voltage electrical appliance core industrial base in China and its "IoT ELIOT" R&D headquarters
Air Liquide plans to invest approximately 100 million USD, and intends to build a leading special gas product production demonstration base in China
Veolia plans to invest a total of 30 million USD in a water technology production and R&D base project, and later intends to build it into a comprehensive headquarters base.
EDF plans to invest a total of 30 million USD, and intends to carry out all-round strategic cooperation with Wuxi High-tech Zone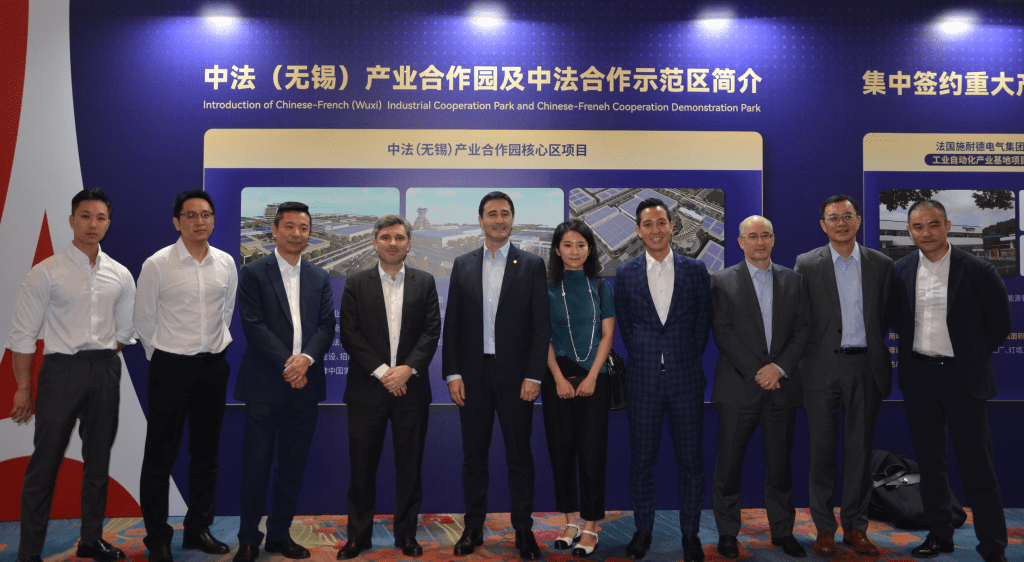 Aden Group and NXpark were represented at the event by Yann Auvray, Aden Group Chief of Staff, and Zhe Jiang, NXpark by Aden's President & Founder.

Meeting with press after the signing ceremony, Mr. Auvray commented: "In Wuxi we have deep roots with the city and its government, going back more than 20 years. Wuxi today has never been a more attractive region for innovation, digitalization and sustainability, which we will see materialized through the Sino-French Industrial Park. We are really excited for this partnership in Wuxi's newest industrial district. And because in Wuxi, we have a very special pool of talent and team spirit, we are particularly confident in the future of this tremendous project, in which we as Aden Group and NXpark will invest more than 500 million US dollars towards development of smart and sustainable industry"